All About Dhaka National Medical College and Hospital (DNMCH)
MBBS in Bangladesh in DNMC for Indian Aspirants
Find MBBS Admission Process in Dhaka National Medical College and Hospital (DNMCH)
Dhaka National Medical College MBBS Admission 2022 Booking contact Smile Education
About Dhaka National Medical College and Hospital
Official Website: https://www.dnmc.edu.bd
Incorporated Year: 1994
The medium of Teaching: English
MBBS Degree valid in India
Teacher Student ratio is 1:4
Dhaka National Medical College Ranking
Dhaka National Medical College World Ranking
https://www.webometrics.info/en/detalles/dnmc.edu.bd
| World Ranking | Continental Ranking | Country Rank | Impact | Openness | Excellence |
| --- | --- | --- | --- | --- | --- |
| 21593 | 9286 | 127 | 21312 | 5963 | 6683 |
Admission to Dhaka National College (DNMC) Bangladesh Contact Smile Education Officially Authorized Admission Information Center.
National Medical Commission of India (NMC formerly MCI) Approved Medical College in Bangladesh Lowest fees best for Indian Medical Aspirants.
Dhaka National Medical College MBBS Admission Process
COLLEGE AFFILIATION AND RECOGNITION:
Affiliated by Dhaka University (D.U)
Director General Health Service (DGHS) Bangladesh
National Medical Commission of India (NMC)
Approved by the Ministry of Health and Family Welfare, Govt. of the Peoples Republic of Bangladesh
Accredited by Bangladesh Medical and Dental Council (BM&DC)
Enlisted in World Directory of Medical School, World Federation for Medical https://search.wdoms.org/home/SchoolDetail/F0003457
Education (WPME) and Foundation for Advancement of International Medical
Medical Education and Research (FAIMER), formerly by the World Health Organization.
Background of DNMC:
The Dhaka National Medical College (DNMC) inherits her glorious predecessor the Dhaka National Medical Institute, which was established in 1925 as a part of the Non-Cooperation Movement of the Indian Sub-continent against the British Colonial Rule organized jointly by the Indian National Congress and the Indian Muslim League under the Leadership of Mahatma Gandhi, Maulana Muhammad Ali and Maulana Shaukat Ali.
Along with other programs, the Non-Cooperation Movement urged the People of the sub-continent to boycott educational institutions established and administered by the British Govt. and to establish National Schools, Colleges, and Institutes for modern scientific education by the local people themselves.
Accordingly, two Medical Schools were established in the then Bengal Province for producing National Doctors of modern medicine. One such Medical Institue was at Calcutta, named Calcutta National Medical Institute, and the other at Dhaka, named Dhaka National Medical Institute.
The Dhaka National Medical Institute was established at Dhaka near present-day Bahadur Shah Park on land donated by Zamider Raghunath Das. Many Nationalists donated money for its construction & establishment.
The First Governing Body of the Institute was formed under the chairmanship of renowned scientist Sir Prafulla Chandra Roy KBE.
The governing body included Nationalist leaders like Sir Khaja Nazim Uddin, Dr. J.C. Ghosh, Roy Bahadur Keshab, Chandra Banarjee, Zamider Jogesh Chandra Das.
Dhaka National Medical College Location
53/1 Johnson Road, Dhaka
Phone: 02 7118272, 7163853-4, 7121023-4, , Fax: +88-2-9574700
Dhaka National Medical College admission process for Indian Students
Cheap Fees Medical Study MCI/NMC Approved Top Medical Colleges in Bangladesh
Find MBBS College Fees structure
MBBS Admission Process IN Bangladesh
Foreign Student Information center and Admission Cell DNMC +91-91633-22022
Eligibility Criteria to pursue MBBS program in Bangladesh
MBBS Admission in Dhaka National Medical College Bangladesh Contact Smile Education Helpline 9903-033-033
Dhaka National Medical College Authorised Representative in India
Office Address:
B-265, Survey Park Santoshpur (1st Floor)
(Near Kishore Bharati Stadium, Survey Park Kali Mandir)
Jadavpur, Kolkata,
West Bengal 700075, India
Landline (033) 7965 8170
Call: 091633-22022
Mobile: 903864-3838, 983126-3838, 988312-3838
Admission Procedure for Indian and International Students –
Smile Education Consultancy
Mrs. Reepa Biswas (C.E.O)
Phone: 9903-033-033
In the First Batch, 63 Medical Students got admitted to the College in 1994-95 sessions. In last year's session 2022-2023, 130 students get to be admitted to the 29th batch. Indian Student admission process coordinate by Smile Education head office in Kolkata (Calcutta). For any admission-related queries, prospectus, fees structure, Admission letter Indian students request to contact Smile Education Consultancy. Already a total of 1281 graduate Doctors have been passed from the college and they are working with fame at home and abroad. Now the college has emerged as one of the best Medical College In Bangladesh.
Dhaka National Medical College and Hospital Logo:
Infrastructure:
The Institute consisted of –
A four-year Medical course on modern scientific medicine (LMF) after Matriculation
A general Hospital for Medical services to the local people.
In 1958, the 4 years Medical course (LMF) was closed by the then Provincial government of East Bengal to be replaced by a 5-year Medical degree course (MBBS) after I.Sc.
The Dhaka National Medical Institute could not open the 5-year Medical degree course (MBBS) due to non-cooperation by the then Pakistan Govt. From 1965 the Dhaka National Medical Institute became limited to hospital and outpatient services only for the local people.
In 1971, during the Liberation War of Bangladesh, the Dhaka National Medical Institute Hospital was a safe shelter for the Freedom Fighter of the Liberation War.
Just after the liberation of Bangladesh in 1972, the hospital's condition was on the verge of collapse due to financial crises and the absence of any Administrative Body as the previous Governing Body and the Trustee Board of the Institute were almost absent.
Father of the Nation of Bangladesh Bangabandhu Sheikh Mujibur Rahman took initiative by himself to rescue the Dhaka National Institute Hospital and granted a Taka of five lac immediately for running the hospital and an Ad hock Governing Body was formed for the Institute Hospital under the chairmanship of Mr. M. Sirajul Islam MPA for the smooth administration and development of the hospital. Mr. M. Sirajul Islam took the active initiative to take the donation of Taka twenty-five lac from the Bangladesh Assistance Society of India.
A rule was made by the Govt. of Bangladesh for the Dhaka National Medical Institute Hospital (DNMIH) that a Management Board will be formed henceforth for every four years of its proper administration and a yearly financial grant will be allotted for the hospital according to the need assessed by the Ministry of Health & Family Welfare, Govt. of Bangladesh.
DNMC Building:
  
The Governing Body of the college is formed by the University of Dhaka for the overall management of the College. Now Prof. Dr. M. Iqbal Arslan is the Chairman of the present governing body of the college. Under his direct leadership, the master plan of the vision to build up the digital Bangladesh of SK Hasina is in progress.
Recent Developments of College And Hospital:
Valuable land expansion to build up to two new student Hospitals which will be named Bangabandhu Sheikh Mujibur Rahman and Bangamata Sheikh Fazilatun Nessa.
One nursing institute will also be established.
Vertical extension of the academic building according to the recognized plan is completed for the Dental Unit of the college.
Extension of clinical activities by opening the new building.
Opening of new departments like Dental Unit, Interventional Cardiology (CathLab), Neuro-Medicine, Gastroenterology, and Endocrinology with well-equipped and efficient manpower.
Improvement and expansion of Laboratory Medicine, Radiology, and Imaging.
Uninterrupted power supply by a modern automated generator system both in Hospital and College for 24 hours.
Central AC service is ensured in the college building as a construction plan.
A new two lift in the Hospital building is added.
To ensure patient care, Fast-track consultant services are started.
Also See: Dhaka National Medical College (DNMC) Admission Process for Indian Students
Governing Body and Faculty Members:
Dhaka National Medical College and Hospital Authorised Information Center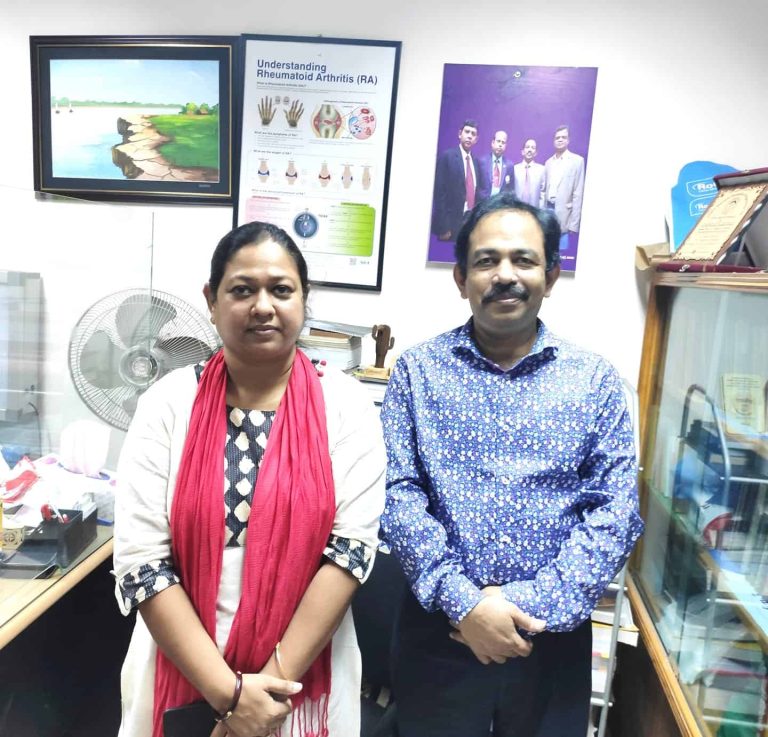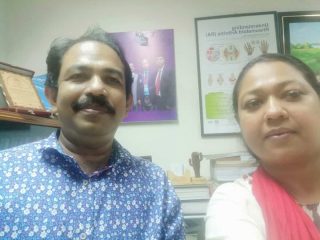 Smile Education Consultancy (Authorised)
Helpline: 9903-033-033
Skype: mbbsinbd
Landline (033) 7965 8170
Phone: 091633-22022
WhatsApp/Call: 988312-3838
Dial: 0903864-3838, 0983126-3838
Phone +(91)-33-7965 8170
Fax: 2416 1810
Office Address –
B-265, Survey Park Santoshpur (1st Floor)
(Near Kishore Bharati Stadium VIP Gate)
Jadavpur, Kolkata,
West Bengal 700075, India
Email – info [@] mbbsinbd [dot] com
info [@] mbbsbangladesh [dot] com
| | |
| --- | --- |
| Monday | 9:30 AM - 7:30 PM |
| Tuesday | 9:30 AM - 7:30 PM |
| Wednesday | 9:30 AM - 7:30 PM |
| Thursday | 9:30 AM - 7:30 PM |
| Friday | 9:30 AM - 7:30 PM |
| Saturday | 9:30 AM - 2:30 PM |
| Sunday | Closed |
Also, See: